Muutama päivä sitten kerroin teille innoissani uudesta videoprojektistani kampaaja-meikkaaja Minna Puustisen kanssa ( kurkkaa Minnan blogi tästä ) ja vihdoinkin ensimmäinen videomme on julki! Videokuvaaminen ja editonti tosin vaatii vielä paaaaljon harjoittelua, mutta tästä innostuneen sen harjoittelu tulee olemaan supermielekästä! Ekassa videossamme näytämme, kuinka saada ponnarista tuuheamman!
A few days ago I told you about my new project with makeup artist and hairdresser Minna Puustinen and finally our first video is on YouTube! I still need a looot of practice with filming and editing my videos but as I'm so excited about this, it's going to be so much fun! In our first video, which though is now in Finnish, we will show you how to get more volume to your ponytail.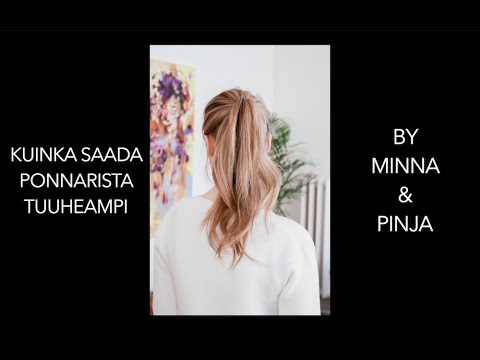 So, what did you think?! Should we also do it in English?